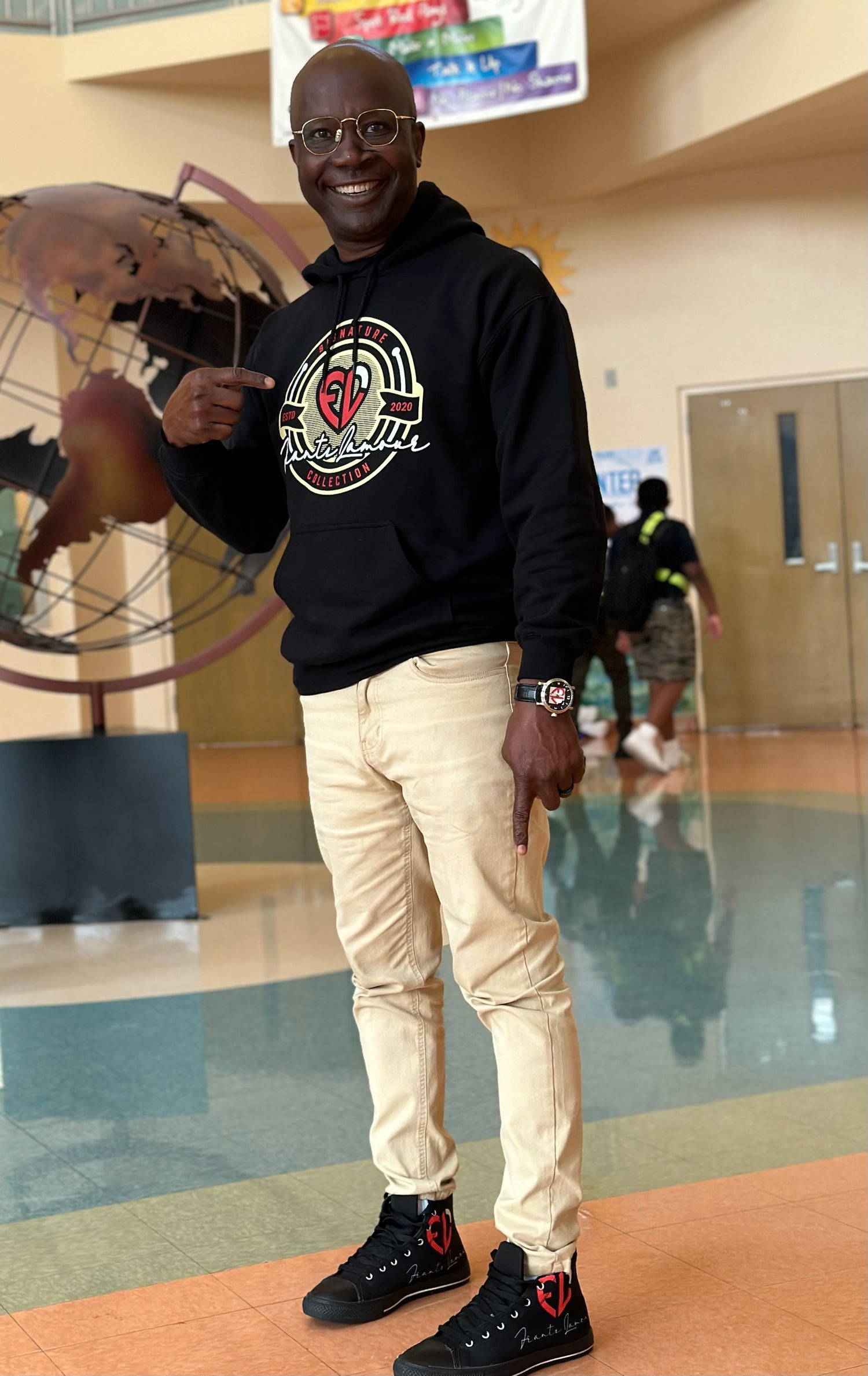 Frantz Lamour
Wearing:
The Classic Canvas Signature Black Shoe and The Signature Circa Black Hoodie.
Frantz Lamour Signature Collection
Frantz Lamour is the founder and designer of the Frantz Lamour brand. He is the Pastor of Love Kingdom, a Licensed Mental Health Counselor in Florida, and is a candidate for a Doctorate Degree in Community Care and Counseling (EdD): Marriage and Family Counseling at Liberty University. He is the author of several published books that focus on marriage, family, mentoring youth, discipleship instructor's manual, and Kingdom living.

Frantz has had a passion for fashion since childhood because he believes in the beautiful creation of God. The Frantz Lamour brand officially started in 2019. We believe that wearing our clothing and shoes line can help you appreciate your God's given unique beauty.

The primary purpose of our brand is to promote the Love of God through sharing the gospel of God's kingdom. Our love logo with the initial Frantz Lamour is designed to help you carry the message of love for God and love for people.

When you purchase our products, you contribute to promoting love and the gospel of God's kingdom. Our products make people react positively when they wear them. Our staff works tirelessly to ensure that our products look incredible, comfortable, and fashionable to bring out your inner beauty. We are grateful to connect with you through the Frantz Lamour brand to make a positive impact on helping men and women feel good about themselves. God made you wonderful and beautiful. Celebrate the beauty of God within you with what you wear.

"For you formed my inward parts; you knitted me together in my mother's womb. I praise you, for I am fearfully and wonderfully made. Wonderful are your works; my soul knows it very well" (Psalm 139:13-14 ESV).